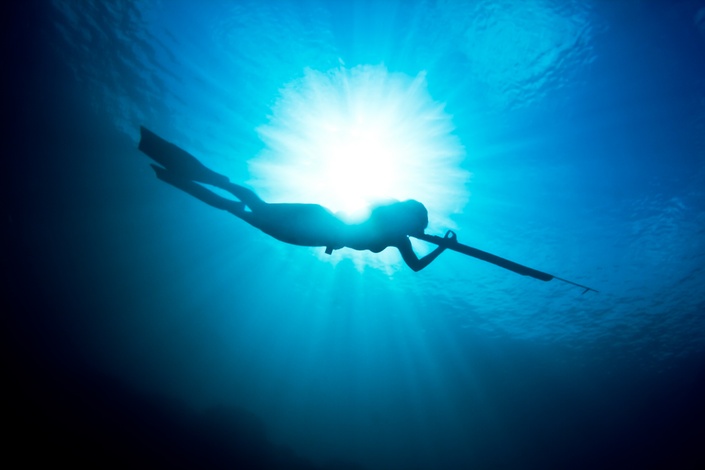 Freediving For Spearfishers: Stay Under For Longer - Free Taster
How to hold your breath for 5 minutes in 28 days

Increase
Bottom Time

Extend
Hunting Range

Hunt Deep
Water Fish
Join the hundreds of spearfishers who have followed my proven, step by step training schedule to safely achieve a 5 minute breath-hold in just 28 days training
Increase your bottom time, extend your hunting range and go after the deep water fish you normally can't reach!
This course provides you with all the knowledge and tools you need to safely progress to a 5 minute breath hold as well as a complete day by day training schedule for you to follow at your own pace.
- Understand the science behind breathing - Critical to safely increase your breath-hold (no hyperventilation!)
- Breath-hold technique - Just correcting your technique can add 30% to your breath-hold alone!
- Full 28 day training schedule including exercises, examples and chart to plot your progress to 5 minutes
Disclaimer: Everyone is different and results may differ from person to person

"Absolutely fantastic... I used this course to great success to increase my bottom time"
Turbo, NoobSpearo Podcast

Listen to the course review below or on the NoobSpearo website.
Note: The mentioned course "The 5 Minute Freediver" is this course just with a new name :)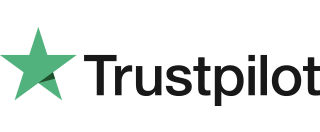 Great course! Very complete and detailed. Easy progression and step by step guide to consistently improve.

Jorge L Garcia
View on TrustPilot
---
I have been freedive-spearfishing most of my life. I moved to Northern California and vermillion rockfish require deeper diving. I was looking for a way to safely extend my bottom time (without hyperventilating) below 50'. A friend recommended this program and I am glad they did. It is a practical, easy to follow system that has provided great results for me. Highly recommended.
Matthew Bond
View on TrustPilot
---
Safe, easy to follow and it 100% works. If you follow the steps and you can discipline yourself it can catapult your capabilities forward months or years!
Ryan Greenall
View on TrustPilot
---
Your Instructor
Hey! My name is Pete and I'm the founder and instructor at HowToFreedive.com. My passion for the ocean world started with scuba diving in the cold waters off the coast of England when I was 13. I soon discovered the beauty of Freediving and in 2014 I reached a personal best breath hold time of 6:42 using this exact training programme.
I believe Freediving is a simple sport that should be accessible to everyone. So I founded HowToFreedive.com to demystify the sport, simplify the learning process and make Freediving accessible for anyone to learn.
Course Curriculum
Getting Started
Available in days
days after you enroll
The Science
Available in days
days after you enroll
Breath-Hold Technique
Available in days
days after you enroll
NOTE: This is the taster course which provides the first part of the "Stay Under For Longer" course for you to try for free.
For the full course curriculum please see the "Stay Under For Longer" course page.
Frequently Asked Questions
When does the course start and finish?
The course starts now and never ends! It is a completely self-paced online course - you decide when you start and when you finish.
How long do I have access to the course?
How does lifetime access sound? After enrolling, you have unlimited access to this course for as long as you like - across any and all devices you own.
What if I don't reach 5 minutes or I'm unhappy with the course?
This is backed with a money back guarantee. If you are unsatisfied with your purchase, contact me in the first 60 days and I'll give you a full refund, no questions asked.
What's the difference between The 5 Minute Freediver course and the Stay Under For Longer course?
These courses are essentially the same however slightly modified for spearos. They are both courses that show you how to get to a 5 minute breath hold in 28 days.
I have more questions...
Please contact me using the contact icon or email me at pete[at]howtofreedive.com.
Hey everyone, over this course I'll be teaching you how to safely get to a 5 minute breath hold.
I used to look at anyone with more than a 3.5 minute breath hold as having some sort of special abilities.
But the truth is, you don't have to be superhuman or have any special abilities to achieve this. Anyone, including you, can get to a 5 minute breath hold. You just need to know what to do, how to do it and when to do it. And it doesn't take years of training, it can take just 28 days.
I'm not going to pretend this is easy, it takes some hard work. But in my experience people don't mind putting in hard work to achieve their goals and I'm sure you're the same. The challenge comes in knowing where to focus that hard work to achieve the goal in the most efficient way. This was exactly my problem when I started out.
I wanted to get to a 5 minute breath hold. I had some idea of what to do, I had read every Freediving book there was, I went on every course there was and I got tips off anyone that seemed credible, but no one gave me what I was looking for. Sure I got plenty of advice, but most involved years of hard training.
I don't have a problem with hard training, but I would call myself a recreational diver, using freediving to experience the beauty of the oceans. Sadly, this is just a handful of times a year, not week in week out. So I wanted something a bit more fast track, a bit more intensive, something that I could turn to when I needed it.
I needed clear guided instructions of what to do, how to do it and when to do it. What was safe to do and what really wasn't safe? So i decided to take what I knew and experiment. After many iterations and a year of tweaks this training programme was finally born.
Now it's the only training programme I'll ever use. I can even take a year off and come back to it before a holiday, and after 4 weeks I'm back up to my personal best times.
And I have by no means got any special abilities. As I said, anyone can get to a 5 minute breath hold and I know you can too!